If you would like to stay updated on new products, upcoming training and other news at Templar Custom Arms please complete the form below to be added to our email newsletter list.
Mossberg Gunsmithing & Customization
Are you looking for a completely customized tactical shotgun? Templar Custom Arms can build a custom shotgun on a Mossberg platform to meet your specific designs. If you like a butt stock on your shotgun and no pistol grip as well as a very intuitive position for the safety a Mossberg shotgun is a good choice.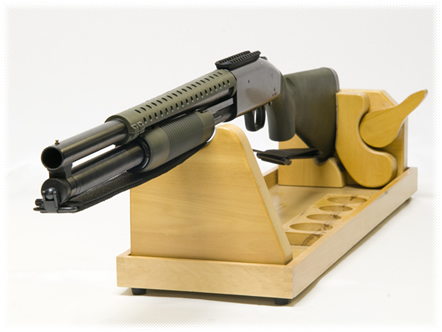 We can create shortened barrels, sites, handguards, customized stocks and a variety of other accessories including side saddles, slings and flashlight mounts. We can create a custom finish and give you the tactical shotgun you have been dreaming about.
Here are some of the customizations we provide:
Pistol Grip
Optics
Shortened Barrels
Complete Internal Action Work
Mag Tube Extensions
Various Accessories
Call us today to discuss your ideas and designs. We will provide you with a variety of additional ideas and things to think about as well as an estimate of what it will take to get your shotgun ready.