If you would like to stay updated on new products, upcoming training and other news at Templar Custom Arms please complete the form below to be added to our email newsletter list.
Bolt Action Gunsmithing & Customization
Modern mass manufacturing has created some wonderful advances for society, but unfortunately the process that made this possible also creates some of the worst problems. With the high speed low cost methods that are used to produce parts within the tolerances allowable create firearms that don't work as well as they could. That is where Templar Custom Arms comes in.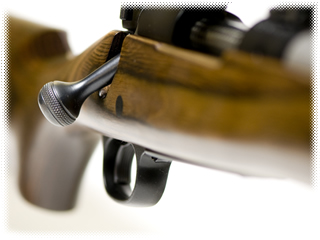 If you have a bolt action rifle that needs some customizations or work to make it perform that much better for you, we can help. We can do everything from building a customized long range rifle to your exact specifications or modify and/or repair an existing rifle to perform even better.

Here are some of the services we can perform:
Custom Barrels
Trigger Replacements
Bolt Work
Action Work
Re-Barrel
Stock Vetting
Adding Optics
Threaded Barrels for Suppressors
No matter what your specific need is we can help. We have a full machine shop on site and all work is done on site by us. Call us today to discuss your specific project we can provide you with additional ideas and estimates to help you make the best decision for your needs.